The AmbuPod viewed from the right with the patent canopy closed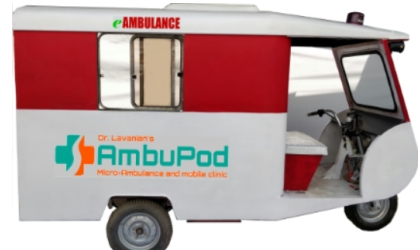 The AmbuPod viewed from the left. Door and patient canopy are open
The AmbuPod powered by a motorcycle (Can also be powered by a 3 or 4 wheeler or animals.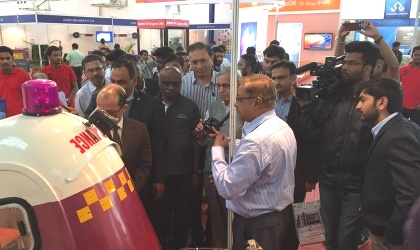 Excited crowds viewing the AmbuPod at the Auto Expo 2017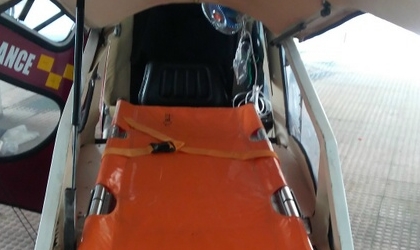 The Patent side with open canopy. Note the full size, light weight, foldable stretcher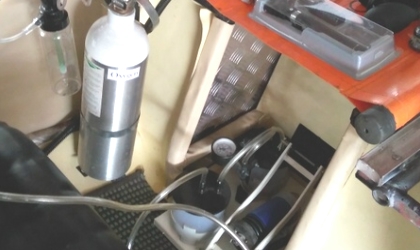 Equippedfor a BLS and ASL ambulance with oxygen and foot operated suction machine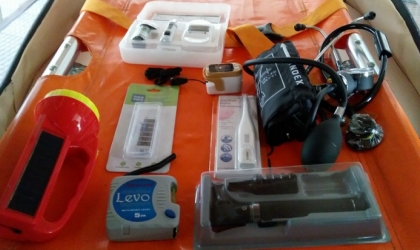 Equipment including BP, stethoscope, torch, measuring tape, autoscope , etc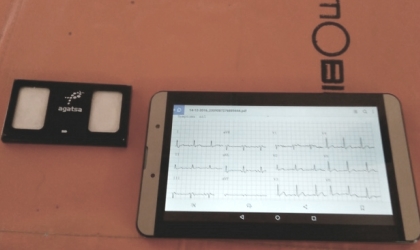 Credit card size 12 lead ECG machine with display on tablet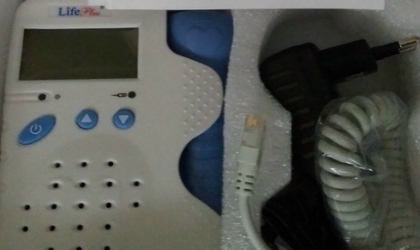 Foetal Doppler for ante-natal check to check the heart sounds/rate of the foetus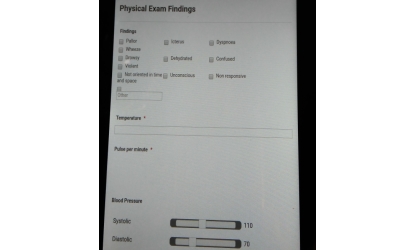 Tablet based (android) Telemedicine consulting App linked to back end consultancy services
Different medical instruments needed for OPD and Ambulance services in the AmbuPod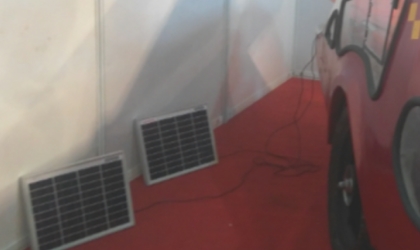 The AmbuPod is also solar powered to power the medical instruments, lights and fans.
Videos

- Newspaper report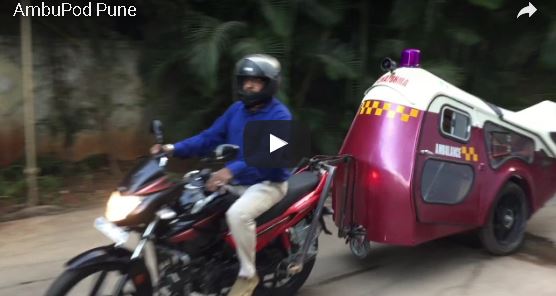 LHere you see an actual run of the 1st prototype of the AmbuPod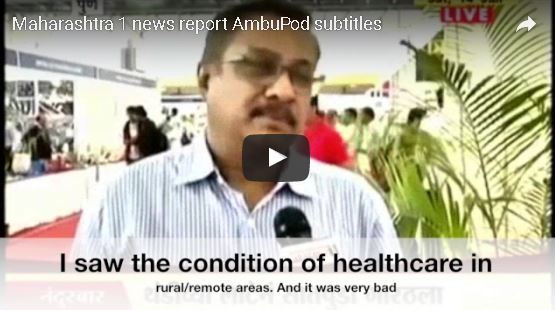 An interview on a TV channel with shots of the AmbuPod and the AmbuPod team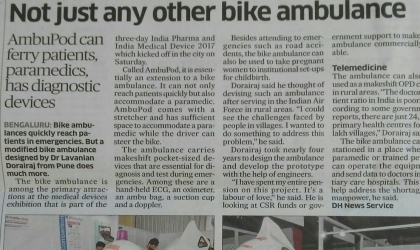 An interview on a TV channel with shots of the AmbuPod and the AmbuPod team